Patient Stories
---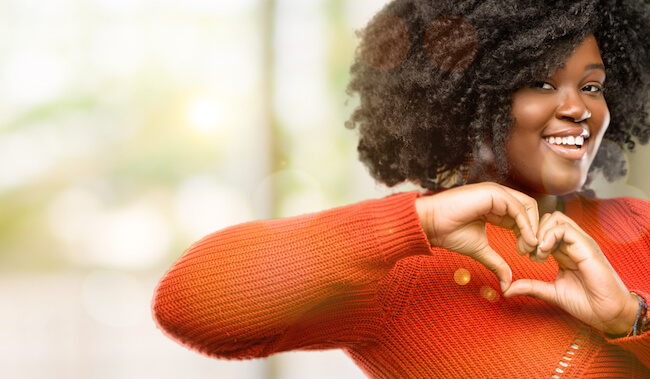 Patient Stories
"The skilled employees and Dr Luchs are allowing me to continue to enjoy my eyesight. They are professional and highly trained in what they do. Thank You, Thank You, Thank You!"

Ginny S.
"WOW, what an awesome experience today at Katzen Eye Care & Laser Center. Dr. Hargreaves and staff were very nice, knowledgeable, professional, well organized, and patient friendly. I definitely recommend this eye center will return for my next visit."

Paula A.
"Dr. Luchs and his team took such great care of me, and I am already so thrilled with my results. I am one day post-op and woke up today for the first time in 26 years not needing to reach for my glasses! LASIK is such an incredible gift to give yourself, I can't recommend it enough."

Sarah I.
"Dr. Orteiza is an amazing and gifted ophthalmologist/ retinal specialist and a caring physician! surgeries so I appreciated when the nurses and doctor kept talking and reassuring me during the surgery. Thank you!"

Betty L.
"Katzen Eye Center was a wonderful experience. Dr Luchs was excellent. He was prompt, courteous, and answered all my questions. The staff was always friendly and professional. The Surgical Coordinator George is a true gem. He was patient and kind and addressed all of my concerns. He explained in detail what to expect from my procedures. Meridith the Surgical Tech was so nice and professional. Dr. Hargreaves OD was very good post operatively. As a healthcare professional myself (Surgical RN) I recognize the importance of a great team that are medically skilled and who are also true Patient Advocates. I highly recommend Katzen Eye Center and their team for your Ophthalmic needs."

Rhonda C.
I just got LASIK surgery done here with Dr. Luchs, and it couldn't have gone better. The LASIK team was extremely knowledgeable, accommodating, and personable. Despite being extremely nervous for the procedure, it went perfectly and the team ensured I felt comfortable and relaxed. Not to mention, they were on time for all my appointments!"

Christine V.
"I appreciate & feel much confidence in Dr Elizabeth Orteiza. As my ophthalmologist for seven years now, she is an excellent diagnostician. She takes the time to explain any issues, conditions, and treatments/procedures in layperson's language."

Nancy A.
"Having the LASIK is the best move I ever made. Thank you Katzen's staff and Dr. Luchs for being with me on this journey to better vision."

Richard H.
"Dr. Luchs is amazing! This place is run like a very well oiled machine. The whole staff is professional and extremely friendly."

Jill B.
"A lot of players on the LPGA and the PGA tour were having LASIK, including several who have won some majors. And I thought to myself, perhaps now is the time. So I got on the internet and researched a lot of LASIK doctors. Everything I read about experience, technology, and results led me to Katzen Eye Care and Laser Center, and I have not been disappointed. As soon as I got back on the course for the next tournament, I noticed how well I could see blades of grass on the green. I've always been a fairly good putter, but I think LASIK has improved my putting a great deal. Thank you for improving my chances of playing well on the LPGA."

Jane Crafter, LPGA Australian Open Champion
---
Leave a Review
Tell us about your recent experience with the Katzen Eye Care & Laser Center.
Hearing about your experience with the Katzen Eye Care & Laser Center is what makes our job worth it. It's also what helps us understand how we can improve.