Financing
Is Eye Care Affordable?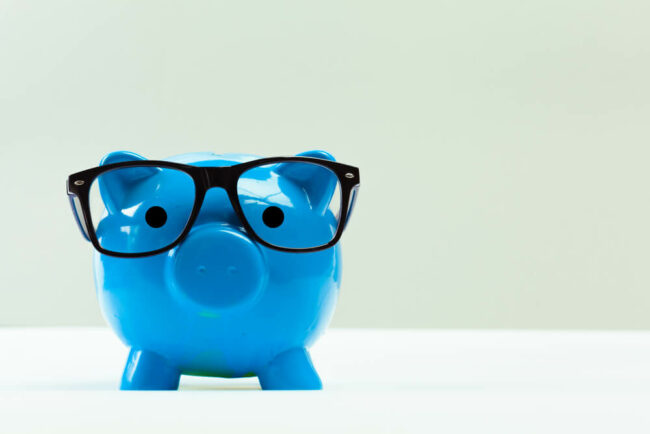 Clear vision is priceless. We understand that eye treatments and surgery are not cheap, so we have multiple options to make care affordable.
When you think about the high cost of buying glasses and contact lenses over a few decades, undergoing vision correction surgery makes a lot of financial sense.
Eye surgery does not have to be a procedure beyond your financial means. With the variety of financing options and available payment assistance, undergoing LASIK has never been more affordable.
What are My Options?
There are typically two ways to evaluate if vision correction surgery is affordable to you:
The first way involves evaluating how much you currently spend on glasses, contact lenses, and solution each year. Often, patients find that corrective eye surgery is a cheaper option in the long-term.
The second way is to look at the financing options available. We offer interest-free payment plans and longterm payment plans (with interest).
The third way is to consider paying with your employer-provided flexible spending account (FSA) or your health savings account (HSA).
Financing Options

Help pay for your family's vision care with the CareCredit healthcare card. Use your credit card to pay for:
LASIK
Cataract Surgery
And more
CareCredit is the healthcare credit card designed exclusively for healthcare services with special financing options.*
Whether it's a routine eye exam or a LASIK procedure, you shouldn't have to worry about how to get the best eye care. You can even use it for co-payments and deductibles.*
Convenient monthly Payments*
No up-front costs or annual fees**
Quick and easy applications
Accepted at more than 200,000 locations
Think of CareCredit as your health, wellness, and beauty credit card. Whether it's for a general check-up, tooth repairs, specialty vision services, or cosmetic vision care, you shouldn't have to worry about how to get the procedures you want. CareCredit makes going to the eye doctor affordable.
CareCredit is a healthcare credit card that helps you pay for treatments and procedures for you and your family that vision insurance may not cover. With special financing options, you can use your CareCredit card for your vision needs as well as with many other healthcare providers.
*Subject to credit approval. Minimum monthly payments are required. See provider for details. **For new accounts: Purchase APR is 26.99%; Minimum interest charge is $2. Visit www.CareCredit.com for details.

Apply now
Pay My Bill
Flexible Spending Plans and Insurance Discounts
One of the most popular ways of reducing how much LASIK will cost is to use an employer-provided flexible spending account. These accounts allow employees the ability to set aside pre-tax dollars for approved medical expenses. This benefit can save patients as much as $2,000 depending on income.
We also offer special pricing for LASIK, cataract surgery, and lifestyle IOLs depending on specific insurance plans. Please call us to speak to one of our LASIK counselors to determine if your insurance plan is on our list. Call 561-732-8005 today!
Flex spending and insurance discounts can often be used in conjunction with our great financing options, making the best technology and highest experience available to even more of our patients. You won't wonder whether you should have waited and saved for a better procedure. You can afford to have the best LASIK result now.
Click here to schedule a free consultation, or call us at 561-732-8005.